What is anima ?
The Anima system give you the ability to mine saint 10 times every days and get items that will allow you to upgrade you saint collection, get skills and earn bonus with special saint combos.
Where combos are ?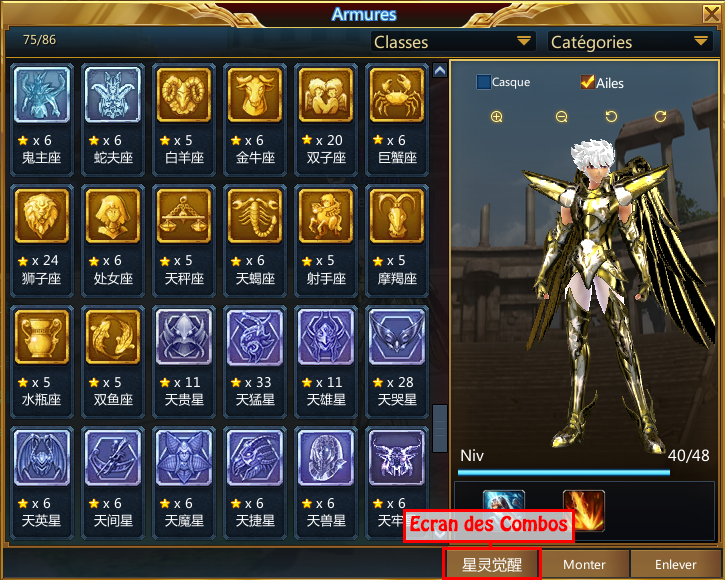 Cloth selection window
Combos window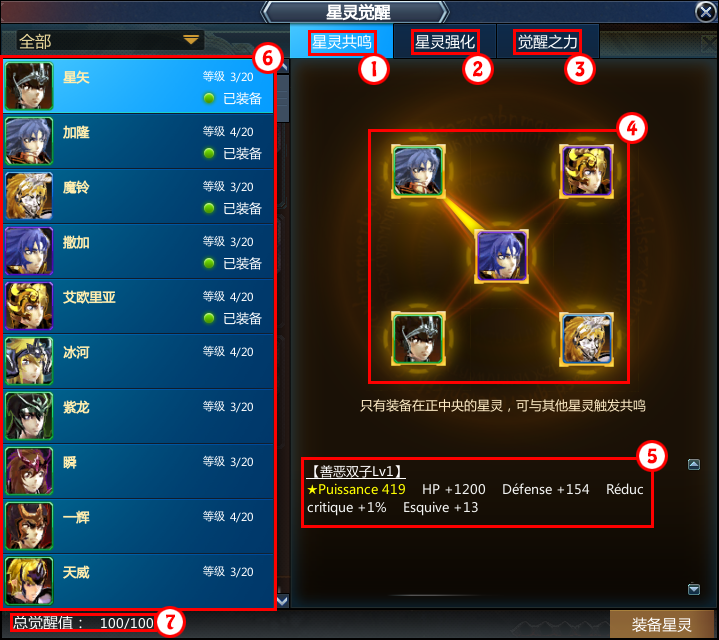 Here the description of the 3 tab :
1 : Combos page
2 : Saint upgrade page
3 : Skills selection page
4 : Your combo
To use a saint in your combo his  associated cloth must be 10 for bronze / 15 for silver and 20 for gold. Existing combos for a saint are write into his description roll over window. If your 5 selected saint are in a combo with each other they will have a gold link between them.
5 : Bonus of the combo
Combo gives you complementary stats, the more you up your saint in a combo the more the bonus is worthit.
6 : Available Saint list
Here you can see all your available saint, each one could be up to level 20.
7 : Vos points de combos
When you up in lvele one of your saint you earn a point (limited to 100) with those points you can buy complementary skills.
Saint upgrade page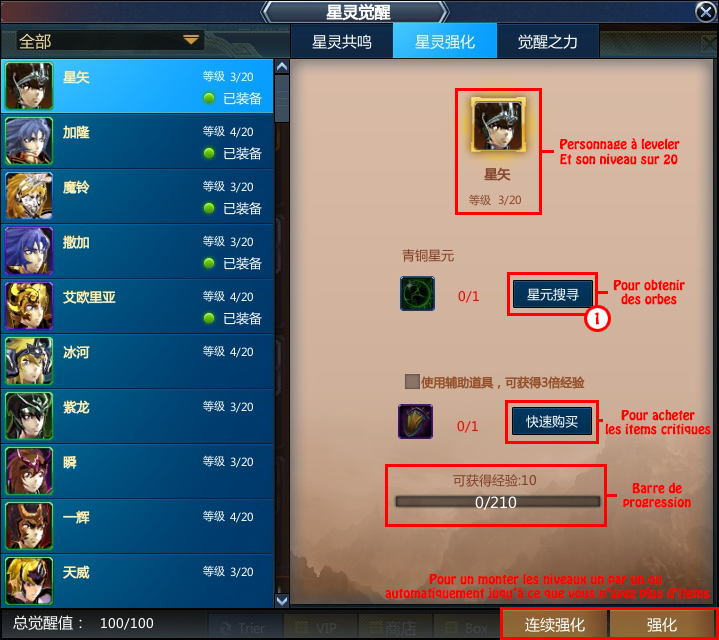 For each saint type you need orbs to upgrade them :

Gold Orbs

Siver Orbs

Bronze Orbs
For each Orbs you earn 10 points when you use them to upgrade a saint. In the cash shop you have specific items that allow you to earn 30 points instead of 10.
1 : Orbs mining window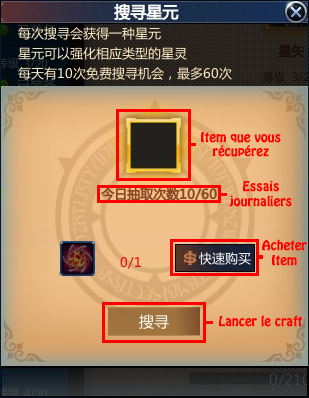 You can mine 10 Orbs per day but they are random ones.
Skill page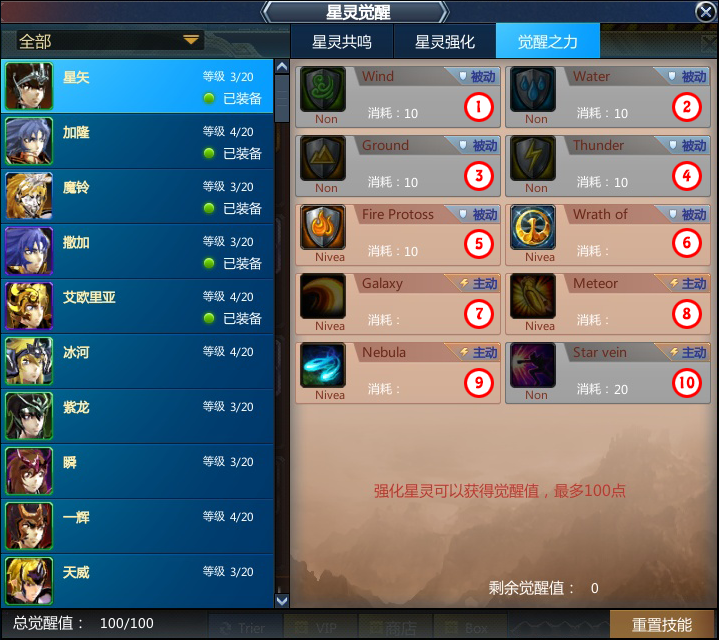 Skill list :
1 : Passive skill for wind resist
2 : Passive skill for watter resist
3 : Passive skill for earth resist
4 : Passive skill for thunder resist
5 : Passive skill for fire resist
6 : Passive skill or cirtical damage reduction
7 : Skill to free from control
8 : Skill to free from control
9 : Dash
10 : Skill to free from control
Combos of Gold Saint